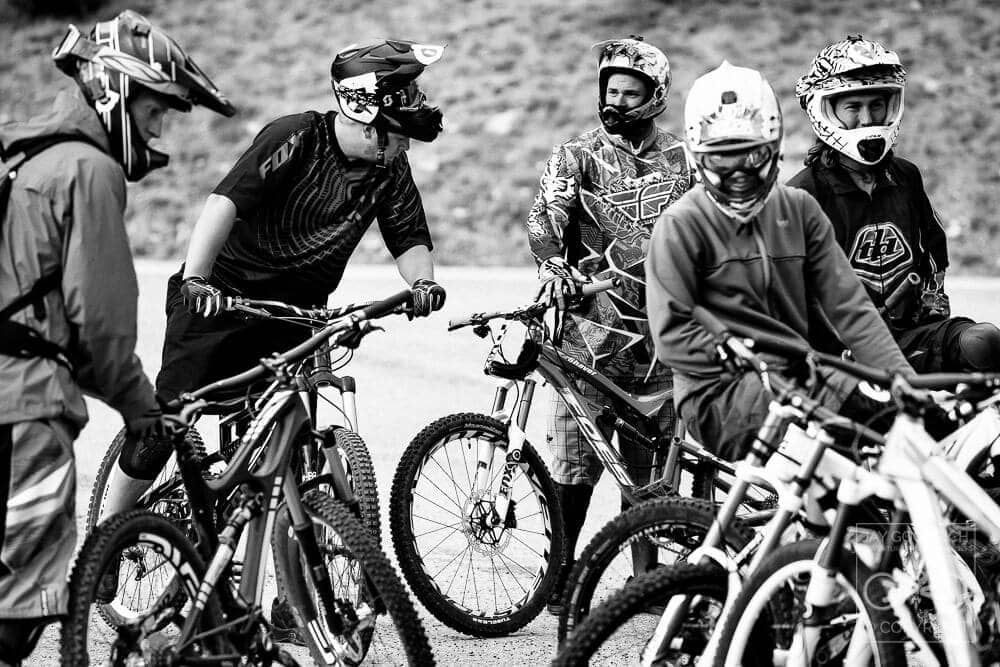 Jackson Hole, Wyoming Trail Riders & Builders
Our Mission: To enrich the Teton experience through the creation and care of exceptional trails. 
The United States Forest Service was given a grant (The Gas Grant) to be applied to the trail system in the Bridger-Teton National Forest.  This opened the door to the first "user-specific" trail system in the country.  There was enough money for everything but labor.  The BTNF would only approve trails that were sponsored by a local business or organization; this leads to the birth of The Teton FreeRiders.
Due to the increasing numbers of residents and tourists along with the rapidly growing popularity of trail-related activities issues arose exponentially.  User conflicts increased among mountain bikers, horseback riders, trail runners, hikers & dog walkers. Trail erosion and degradation were occurring faster than it could be repaired and maintained.  These primary issues spurred a public outcry for a solution.
In October 2004 we became incorporated and begun working in conjunction with the U.S. Forest Service.  The Teton FreeRiders fill the labor void with thousands of hours of paid labor.   The U.S.F.S. holds TFR responsible for trail design, signage, safety & education.
Teton FreeRiders is a tax-exempt organization under the IRC 501(c)(3)